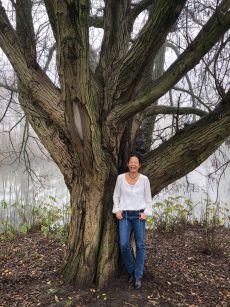 Who am I?
My name is Man-Yee Chung and my origin is Chinese. Both my parents are from Hong Kong. I have two elder brothers and we were all born in Wageningen.
Growing up in the Netherlands with very traditional uneducated Chinese parents with both their personal trauma's and who never fully integrated in the Dutch society was not easy. Upbringing was synonymous for basic needs as food and education was also important as they never had the chance themselves. It was a matter of ignorance and not unwillingness.
It took me quite some time before I realized I could have best of both worlds and then it was still a long way to go. I have had many years of spiritual training, coaching, workshops and education. Now I am very proud of myself, the path that I went the obstacles that I have overcome and both the personal and spiritual growth that I have realized. With this I would like to contribute to your personal and spiritual growth as well.
Independently of your emotional luggage from the past,
your circumstances in the present,
or your fears and worries for the future,
I would like to help you walk your path.
Let me connect your soul to the deepest layers of your body, finding your true Divine self. In that connection with your true essence you will be able to live again a Divine life on earth with your long forgotten purest universal light and infinite love.
Spiritual growth is for every person an enrichment for the quality of life and can be integrated in your current circumstances, right at this moment.